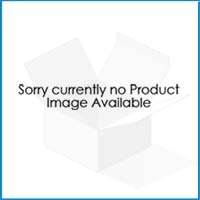 Draper 88608 Expert 7 Piece Vde Screwdriver Set now with FREE UK MAINLAND DELIVERY
Draper 88608 Expert 7 Piece Vde Insulated Ergonomic Soft Grip Screwdriver Set.nThe Draper 88608 Screwdriver Set is a set of 7 screwdrivers that are of Expert Quality. This set of screwdrivers have been tested up to 10kV making this product suitable for work on products that may be connectedto a live circuit of 1kV AC and 1.5kV DC.nThie product is made from chrome vanadium steel blades which have been hardened, tempered and chemically blacked giving them extra durability and protection from rough work. Another feature of these screwdrivers is that of fully insulated ergonomic soft grip handle with deep set blade sheath for total safety when in use..
Sold by Big Red Toolbox UK. Discount Online Hardware is displaying for Big Red Toolbox the Draper 88608 Expert 7 Piece Vde Screwdriver Set stockist. We receive a commission for sales which have resulted from a customer visiting our site. You always get the best price.
Big Red Toolbox has built up a special long term relationship with the suppliers. This gives them the benefit of special prices and often given new items to sell before other sellers.
Delivery and shipping options
You can find the UK delivery time for any of our products pages on the Big Red Toolbox website:
Big Red Toolbox offer free delivery throughout mainland UK and Northern Ireland on many of our products.
This excludes certain items that are difficult to ship and some special offers. 'Mainland UK' is defined by the delivery area set by our couriers – although geographically belonging to the mainland we do have to charge a delivery fee to some parts of the Scottish Highlands and other outer lying areas given the increased costs charged by couriers to deliver to these areas.
We do however attempt to keep these costs to our customers as low as possible. To get the price for delivery simply add the item to your shopping cart on the Big Red Toolbox site.