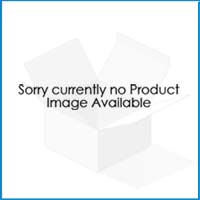 Draper 83179 Portable Part Washing Bundle now with FREE UK MAINLAND DELIVERY
The Draper 83179 Portable Part Washing Bundle Consists of the following items:.n* Draper 22494 230V Portable Parts Washer.n* Draper 31317 Magnetic Stainless Steel Mesh Parts Bowl.n* Draper 38860 260mm Parts Cleaning Brush.nThe Draper 83179 Portable Part Washing Bundle provides the user with and esy to use solution for clean small parts for all kinds of machinery allowing for a more controll proceess due to the easy to use magnetic Draper 31317 Steel Mesh Bowl providing a method of hold the parts in place that still allows you to clean every inch ofthe part within it.nAnother great feature of this item is that due to the mesh design of the Draper 31317 Steel Bowl, you can use the Draper 22494 230V Portable Parts Washer easily through the gaps within the item allowing for the dirt on the parts to fall through instead of building within the bowl making it difficult to clean the item without cleaning out the bowl mulitple times.nOne last added feature of this Bundle is that of the Draper 38860 260mm Parts Cleaning Brush Giving a more fine cleaning process making it easy to clean inclosed areas of the parts you are cleaning allowing for a greater clean then what a Part washer could. The added compination of all three of the items in this bundle allow for a less time consuming and easier cleaning method allowing for more time to use the parts efficiently within the machinery that you took it from..
Sold by Big Red Toolbox UK. Discount Online Hardware is displaying for Big Red Toolbox the Draper 83179 Portable Part Washing Bundle stockist. We receive a commission for sales which have resulted from a customer visiting our site. You always get the best price.
Big Red Toolbox has built up a special long term relationship with the suppliers. This gives them the benefit of special prices and often given new items to sell before other sellers.
Delivery and shipping options
You can find the UK delivery time for any of our products pages on the Big Red Toolbox website:
Big Red Toolbox offer free delivery throughout mainland UK and Northern Ireland on many of our products.
This excludes certain items that are difficult to ship and some special offers. 'Mainland UK' is defined by the delivery area set by our couriers – although geographically belonging to the mainland we do have to charge a delivery fee to some parts of the Scottish Highlands and other outer lying areas given the increased costs charged by couriers to deliver to these areas.
We do however attempt to keep these costs to our customers as low as possible. To get the price for delivery simply add the item to your shopping cart on the Big Red Toolbox site.