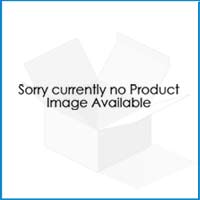 Draper 30784 3 Piece Boot Service Kit And 36702 CV Boot Tool Bundle now with FREE UK MAINLAND DELIVERY
Why Buy From Us?.n✔EXCLUSIVE Bundle from Big Red Toolbox!.n✔FREE UK Delivery.n✔SAVE over £94 on RRP – Amazing Value!.n✔AUTHORISED Draper Dealer!.n✔EXPERT advice team ready to assist – Freephone 0800 774 7111.nThe Draper 83176 Car Service Bundle contains the following items:.nDraper 30784 Draper Expert 3 Piece Cv Boot Service Kit.nThe Draper 30784 Expert 3 piece kit is of Expert Quality, for the correct cutting, tensioning and clamping of the CV joint band. Display packed.nCONTENTS.n* 200mm precision CV boot band cutters for use on CV bands up to 6mm wide.n* 225mm CV band cutting tool.n* 240mm CV pliers for tightening ear-type CV bands. Reinforced 1/2 sq. dr. recesses in handle for the use of a breaker bar/ torque wrench where specific torque is required.nDraper 36702 CV Boot Tool:.nDraper 36702 CV Boot Tool allows the user to renew the CV boot of a vehicle without dismantling the CV joint. Manufactured from nylon with a 19mm hexagon bar fitted to the base. Display packed..
Sold by Big Red Toolbox UK. Discount Online Hardware is displaying for Big Red Toolbox the Draper 30784 3 Piece Boot Service Kit And 36702 CV Boot Tool Bundle stockist. We receive a commission for sales which have resulted from a customer visiting our site. You always get the best price.
Big Red Toolbox has built up a special long term relationship with the suppliers. This gives them the benefit of special prices and often given new items to sell before other sellers.
Delivery and shipping options
You can find the UK delivery time for any of our products pages on the Big Red Toolbox website:
Big Red Toolbox offer free delivery throughout mainland UK and Northern Ireland on many of our products.
This excludes certain items that are difficult to ship and some special offers. 'Mainland UK' is defined by the delivery area set by our couriers – although geographically belonging to the mainland we do have to charge a delivery fee to some parts of the Scottish Highlands and other outer lying areas given the increased costs charged by couriers to deliver to these areas.
We do however attempt to keep these costs to our customers as low as possible. To get the price for delivery simply add the item to your shopping cart on the Big Red Toolbox site.