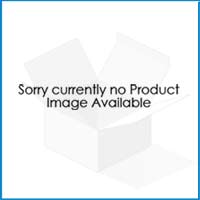 DeWalt Extreme 2 Metal Drillbit 2.5x57mm (10) now with FREE UK MAINLAND DELIVERY
Pack of 10 Extreme 2 metal drills in a tough storage case to withstand worksite conditions.nThe EXTREME 2 Metal tip starts drilling on contact eliminating walking for clean, accurate holes (diameters 3.2 mm and above only) and the innovative tapered web greatly reduces breakage. The No-Slip shank with 3 flats eliminates slipping in the chuck (diameters 5.0 mm and above only) and they have permanent size markings located above the shank for increased visibility (diameters 3.0 mm and above only).nThe bits are designed to maximise drill performance and offer :.n- Faster drilling – up to 4x faster than standard HSS-R drill bits.n- Increased durability – up to 50% stronger than standard HSS-R drill bits.n- Cleaner, more accurate, burr-free holes due to recessed cutting wings.nSuitable for portable drilling of steel, alloyed and non-alloyed, up to 900N/mm².nFor drilling sheet or thin materials (suitable for use in wood and plastics)..
Sold by Big Red Toolbox UK. Discount Online Hardware is displaying for Big Red Toolbox the DeWalt Extreme 2 Metal Drillbit 2.5x57mm (10) stockist. We receive a commission for sales which have resulted from a customer visiting our site. You always get the best price.
Big Red Toolbox has built up a special long term relationship with the suppliers. This gives them the benefit of special prices and often given new items to sell before other sellers.
Delivery and shipping options
You can find the UK delivery time for any of our products pages on the Big Red Toolbox website:
Big Red Toolbox offer free delivery throughout mainland UK and Northern Ireland on many of our products.
This excludes certain items that are difficult to ship and some special offers. 'Mainland UK' is defined by the delivery area set by our couriers – although geographically belonging to the mainland we do have to charge a delivery fee to some parts of the Scottish Highlands and other outer lying areas given the increased costs charged by couriers to deliver to these areas.
We do however attempt to keep these costs to our customers as low as possible. To get the price for delivery simply add the item to your shopping cart on the Big Red Toolbox site.